Missing Pastor Found - Inside Strip Club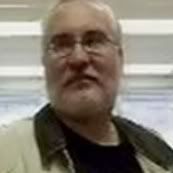 Here's a place I wouldn't have thought to look, because typically they don't have children stripping in strip clubs. Yeah, yeah, I know that's hitting below the church belt.

A Lyndonville, New York pastor, who had been missing since Wednesday afternoon, was found early Friday morning in a strip club - in Ohio. The Rev. Craig Rhodenizer, 46, is pastor of the St. John's Lutheran Church in Lyndonville.

Originally it was thought Rhodenizer might have been kidnapped, and the FBI was even brought in on the case.

"When they had contact with him, he appeared to be very distraught and very emotional," Lewiston Sgt. Frank Previte said. "He told the officers that he did not know how he got there or where he was."

Now that's all interesting, because the dancers at the strip club sure remembered him, saying he had been there for several hours, drinking.