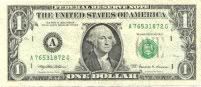 Interesting. So-called "sin taxes" have been added to alcohol, tobacco, and the like, but pornography? That's the idea being fronted by state Assemblyman Charles Calderon, who has introduced bill AB2914.

The tax would be 25% on the production and sales of pornographic videos, most of which are produced in Southern California. Obviously the porn industry is a huge one, and such a tax would be very useful at refilling the state's coffers.

Many economists believe that the demand for pornography is inelastic:
An economic term used to describe the situation in which the supply and demand for a good are unaffected when the price of that good or service changes.

If that's the case, then this cost will simply be passed on, and California will reap major benefits. If instead, however, producers choose to leave California, the state will lose out on the income taxes, etc. already paid by the producers.